These stickers take style and trends straight from the far east, Japan! Find your favorites from the forums and your favorite automotive websites here in this collection! $4.50
Ah, the classic Check Engine Light Sticker. If you have a modified VW you are probably very familiar with this little guy. Show you aren't afraid of a little orange light and rock a CEL Sticker on your car!
$4.50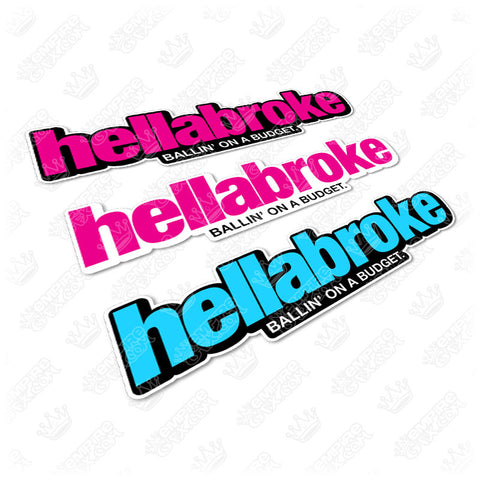 $5.00
This sticker is a shout out to the all of you budget ballers out there. Introducing the Hellabroke sticker! Show your pride in doing your mods yourself and ballin' on a budget with a Hellabroke sticker today! Sticker Specs: 6.5"...
$5.00